What are You Looking to Achieve?
Fast-Q is PeoplesSavvy's proprietary program to fast track sales professionals' attainment of sustainable quota. Fast-Q is customized for your company based on its culture, goals, and systems.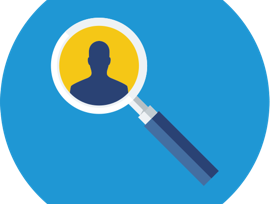 Hire Right
You've completed an extensive search for the perfect person for a vacant territory opening. After swimming through multiple resume's, endless interviews and prior employment references (that told you nothing), you finally find a candidate who seems to fit everything. About 3 months later you begin to have questions. They are not even close to moving towards sustainable quota.
You could have known!
PeopleSavvy will help your organization create a custom hiring assessment to be used between the resume and interview. This assessment is based on your company's successful sales professionals and meets Department of Labor guidelines.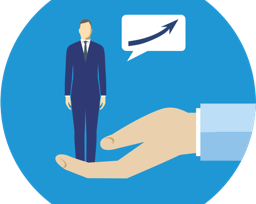 Onboard Right
Most companies use the firehouse technique to bring new hires up-to-speed. New hires come to corporate where they sit through presentations about product/service and process. This death-by-PowerPoint approach actually lengthens the time to sustainable quota.
Layered learning is much more effective. This includes the use of online modules, internal webinars, application exercises and group participation. Much of the product/service and process information can be delivered online prior to the new-hire program at corporate.
PeopleSavvy has over 15 years of experience delivering all of the components that fast tracks the sales professional to sustainable quota.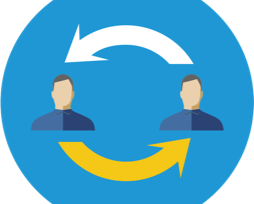 Coach Right
All of the money your company invests in hiring and on-boarding a new hire can quickly go down the drain if sales managers aren't coaching to reinforce behaviors that lead to success.
Coaching helps sales professional understand the current issues. Together they jointly diagnose what is working and what is not as they develop an action plan to achieve sales quota. The coach asks questions and provides constructive feedback regarding improvement. Very few managers have actually received any guidance on the what, how and when of coaching.
PeopleSavvy provides a sales coaching approach that is specific for driving sales behaviors that produce results. Sales managers learn to weave the development of the sales professional and next steps for generating sustainable quota.
Are you only looking to uplevel one or two areas?
If your company is already implementing one or two of the three key areas, we can custom tailor a solution that integrates with your current efforts.

Hire the right sales candidates that meet the custom performance profile


Onboard right by ensuring that layered learning is leveraged with all new hires


Coach right by ensuring sales management implements coaching strategies and skills


Ensure Fast-Q is integrated throughout the entire sales organization

Interested in learning more?  
Contact us below.
What We Offer
The PXT SelectTM assessment allows you to have reports that:
Shows how each candidate might fit the needs of the organization and includes tailored interview questions
Provides tips on "what to listen for" with each candidate  during the interview
Delivers coaching advice tailored to each new hire and
Illustrates how manager can work more effectively with their sales professionals
Builds trust and alignment
Improves employee engagement
Creates brand advocates
Advances job satisfaction and retention
Builds faster path to sustainable productivity
Drives larger performance-to-quota improvements
Captures new business, rather than just services existing customers
Closes bigger deals
Increases employee retention