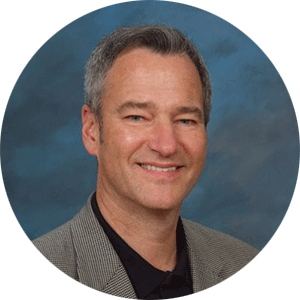 Matthew Heim, Ph.D.
Executive Coach
Matthew brings a wealth of experience to his executive leadership coaching and strategic planning practice – a culmination that motivates positive change and action at the very core of his clients.  Having successfully served in various executive leadership roles, he understands the responsibilities and challenges that executives face today.  
For the majority of Matthew's career, he led major enterprise-wide business transformation projects, mentoring and coaching the consulting teams, client teams and the executive sponsors of these strategic initiatives.  Matthew also spent several years working in the innovation space, helping clients identify new breakthrough product opportunities and quickly bring them to market.  His understanding of an organization's high-stakes demands brings a unique mix of empathy, alignment and accountability to his clients.
Matthew is a prolific speaker and writer, delivering over 100 keynote and conference speeches, radio and television broadcasts and conference panel discussions.  He is also the author and co-author of six books, and several journal articles.
Experience
Matthew's leadership experience includes the following:
Founder and CEO, Sapphire Visionary Coaching
Managing Director and Global Practice Leader, PriceWaterhouseCoopers
Managing Partner, Strategic Services, Clarkston Consulting
President, NineSigma, Inc.
Executive Vice President, inno360, Inc.
Principal, Strategic Services, KPMG Germany