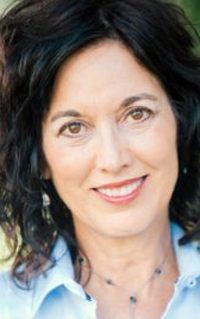 Leslie Boyer
Executive Coach
As a result of my personal journey, I knew I wanted to work with people to have happier and more fulfilled lives by facilitating them to access their innate wisdom.  I began by presenting intensive personal development workshops with Insight Seminars which purpose is to assist people to connect with their true Self and create the life they want.
Two decades ago I made the leap to the world of business by presenting workshops and coaching to help people to be more productive and develop themselves as leaders. Throughout my career I have traveled the globe to assist both individuals and Fortune 500 business leaders on how to enhance their personal and professional lives. Traveling to different countries and working in diverse cultures has been a wonderful and enriching experience. I discovered that people everywhere share a common desire: to connect with what is meaningful to them and discover ways to shift their actions to align with that vision.
Being adventurous, in 2006 I moved to Europe and co-founded a consulting, training and coaching company in Baden-Baden, Germany. While there, I opened up the market for David Allen's Getting Things Done® Workshops, along with creating programs to develop teams and continued my executive coaching practice.
In 2012 I relocated back to the U.S., continued my consulting business with an emphasis on Executive Coaching and coaching for individuals. I also design programs for clients which serve their specific needs.
When working as a coach, I become my client's partner and advocate to face the challenges that stand between them and what they truly want more of—whether it's to be more productive, to experience greater well-being or confidence, be a more effective communicator in their relationships or have a more fulfilling career.
Supporting people to craft the life they want by targeting specific actions and building small successes that get them where they want to go is a win for me, too!