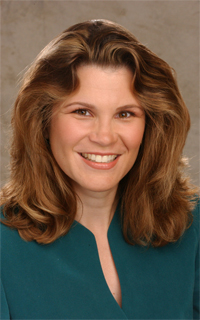 Jennifer Cayer
CEO
Experience – North & South America, Europe, Asia, Australia
Jennifer Cayer has an accomplished track record of improving executive and employee performance. She has over 25 years of corporate experience in domestic and international Human Resources Development, where she has been involved in Sales, Sales Management, Leadership and Organization Development.
Jennifer is the CEO of PeopleSavvy® and provides her clients with outstanding results through Executive Coaching, Performance and Process Consulting, Conflict Management, and Leadership Development. Her style and approach focus upon practical and bottom-line application of best practices and new innovative research. Jennifer has written numerous articles for professional publications and is affiliated with a number of professional associations, including SHRM, ODN, ASTD and NEHRA.
She was the lead creator for PeopleSavvy's proprietary program Fast-Q. This program is focused on fast tracking sales professional's attainment of sustainable quota. Fast-Q aligns Hiring Right, Onboarding Right and Coaching Right to enable sales professionals to absorb and quickly put into practice their company's offerings. She has designed programs for Mid Cap to Fortune 50 companies.
★ If your company would like to create a methodology that fast tracks your sales professionals to sustainable quota, contact me for a no obligation consultation.. ★
She led the Los Angeles chapter of the National Association of Professional Saleswomen and was nationally recognized for running the Number One chapter in the United States.
She has been a guest lecturer at USC Marshall School of Business, discussing a woman's perspective of being an entrepreneur.